Dear fellow citizens,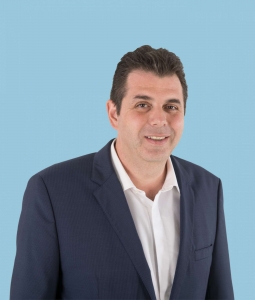 I would like once more to express my sincere thanks, for trusting me with your vote in order to manage our city for the next five years.
Within these socially and financially difficult times that we are facing, you have sent a clear message, which we must not only consider very carefully, but we must turn into action. This message has stated very clearly that our Municipality is over and above any personal ambition or political preference. Therefore, we must all cooperate effectively with selflessness and dedication and work towards the best interest of our city and our country. The elected members of the Municipal Council and I know that we are entering a five-year period, in which we need to work hard in order to achieve more personal service to the citizens, to properly manage cleanliness and the Environment, to encourage Entrepreneurship, to plan an integrated Animal Policy, to further develop our Cultural events, and our Social Policy towards children, women, the elderly, refugees and people with disabilities.
Dear fellow-citizens,
We do not have the luxury of wasting time, thus today we are beginning to work hard for a better Strovolos.
I look forward to a creative and constructive period and I wish all the best to everyone.
Andreas Papacharalambous
Mayor of Strovolos