Find useful info for recycling collection in your area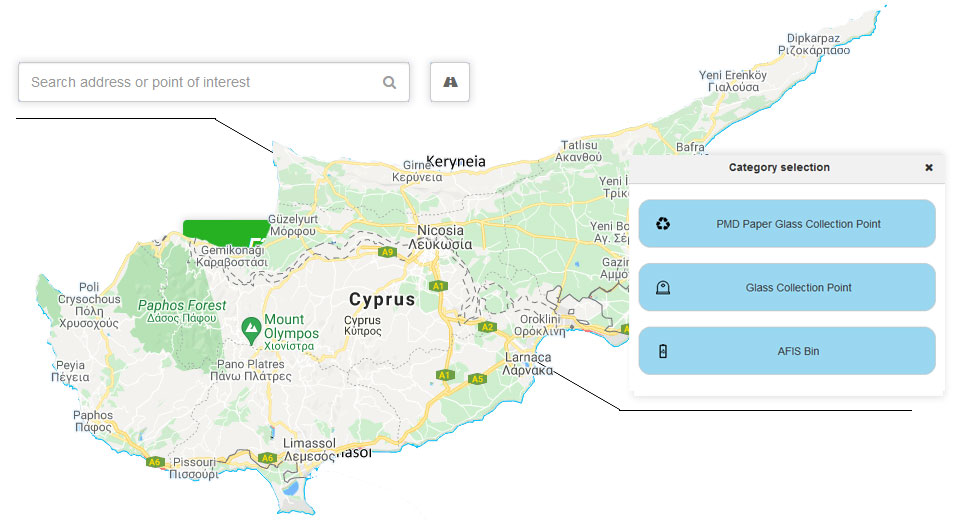 Recycling the right way PMD/Paper/Glass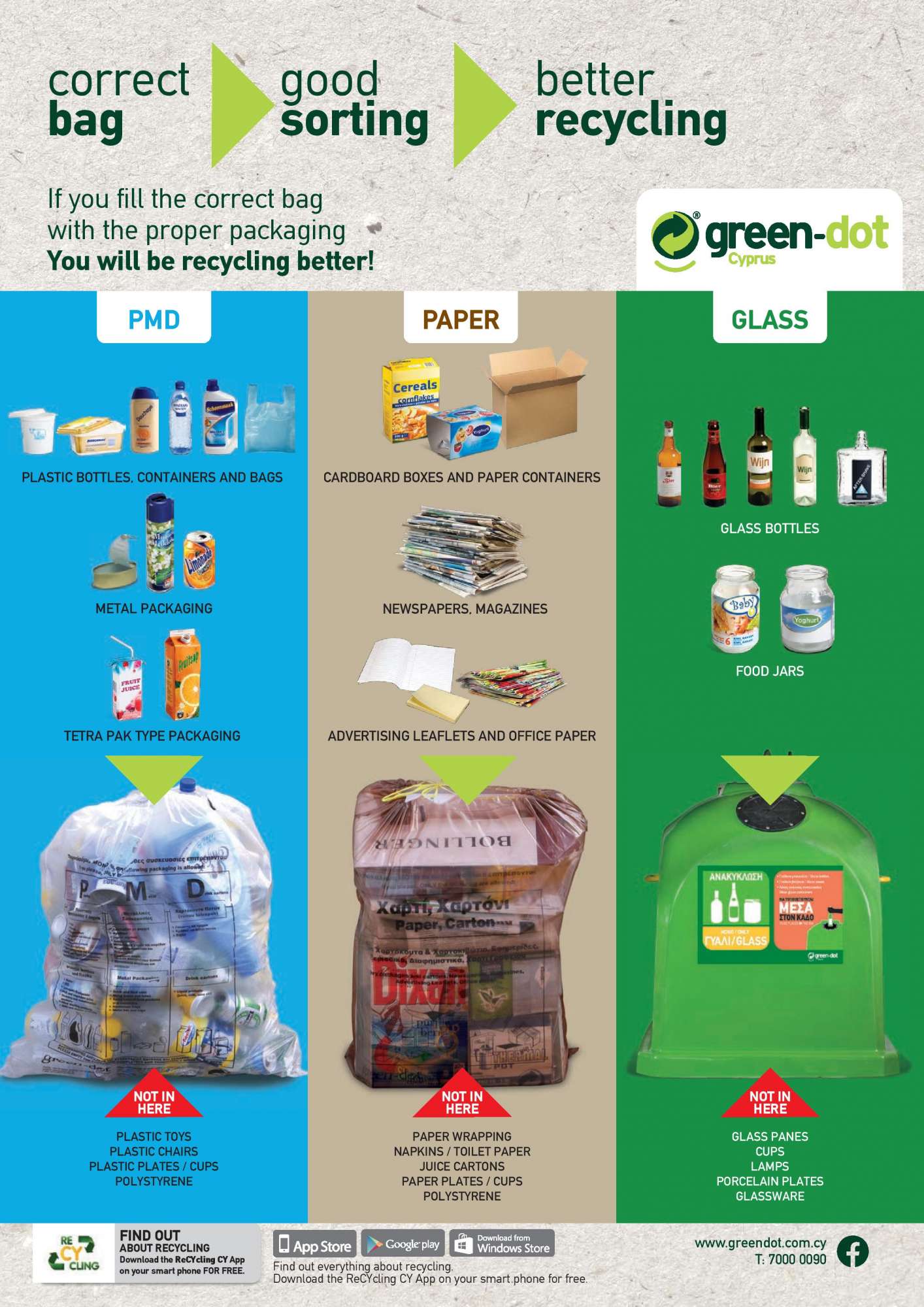 Packaging Recycling in Business Units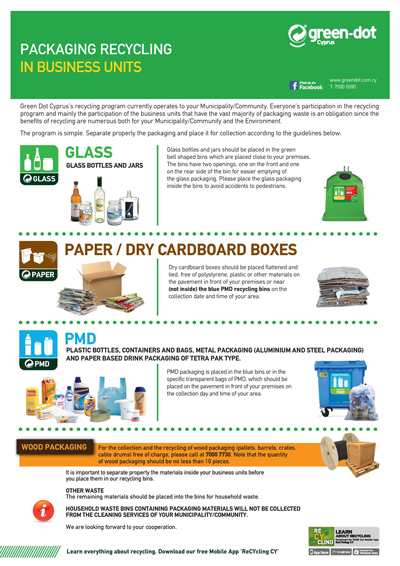 SYSTEMS UNDER MANAGEMENT
Download the Free Mobile Application 'ReCYcling CY' to your mobile device or tablet by clicking below.

Get Informed:
The day of collection of recycling from your area.
Where is the nearest glass recycling bin.
Where are the nearest recycling islet
How we separate our packaging.
What are the categories of packaging that Green Dot collects.
Set a reminder for the recycling collection day from your area.
Find the nearest battery recycling bins and lots of other information.