Municipality of Strovolos Online Volunteer Portal: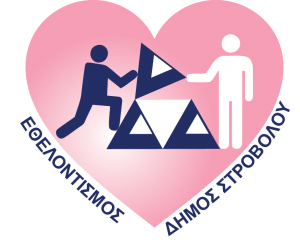 The Municipality of Strovolos is pleased to announce that the Municipality Council has decided to found a Volunteer Office, with the primary aim of taking initiatives and coordinating action by residents and organised groups, who strive to provide unconditional support to our fellow citizens, without receiving anything in return.
The Volunteer Office will work to inform and raise awareness among residents of all ages of the benefits of volunteering and giving back to our society, encouraging everyone to participate actively and unconditionally with actions which will have a positive effect on our community and on individuals.
We invite all residents to contribute and support this decision, so that volunteering grows in our Municipality, for the benefit of residents and the country in general.
WE CAN ALL BECOME VOLUNTEERS!
WE CAN ALL SHARE OUR LOVE!
For the New Volunteer Application Form, click here.